OBJECTIVE: THE CHOISEUL SNUFFBOX!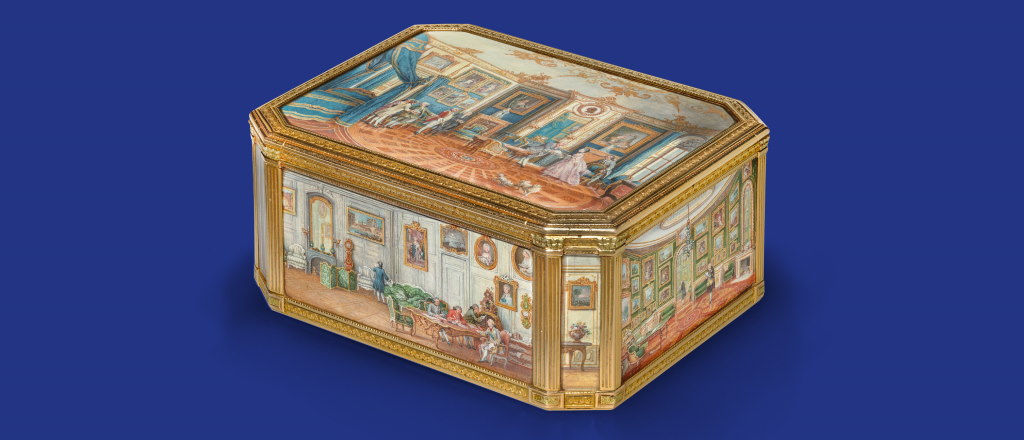 The new Become a Patron! campaign has as its aim the acquisition of an 18th-century masterpiece: the Choiseul Snuffbox. The Louvre's President-Director, Laurence des Cars, revealed the campaign's objective at a press conference held at the museum.
Produced for the Duc de Choiseul between 1770 and 1771, the snuffbox witnessed his sudden fall from grace and subsequent exile from the court. This one-of-a-kind piece, with its incredible precision and quality, serves as a testament to the prestige and private life of one of the most powerful ministers – and a major art collector – of his time.
We now have until 28 February 2023 to raise the minimum €1,200,000 needed for this masterpiece of miniature painting. Its addition to the Louvre's collection would afford a unique opportunity to make this piece, until now in private hands, available to more people than ever before.
 Thank you for your support!