THE CHOISEUL SNUFFBOX: A FRONTAL VIEW FROM ALL SIDES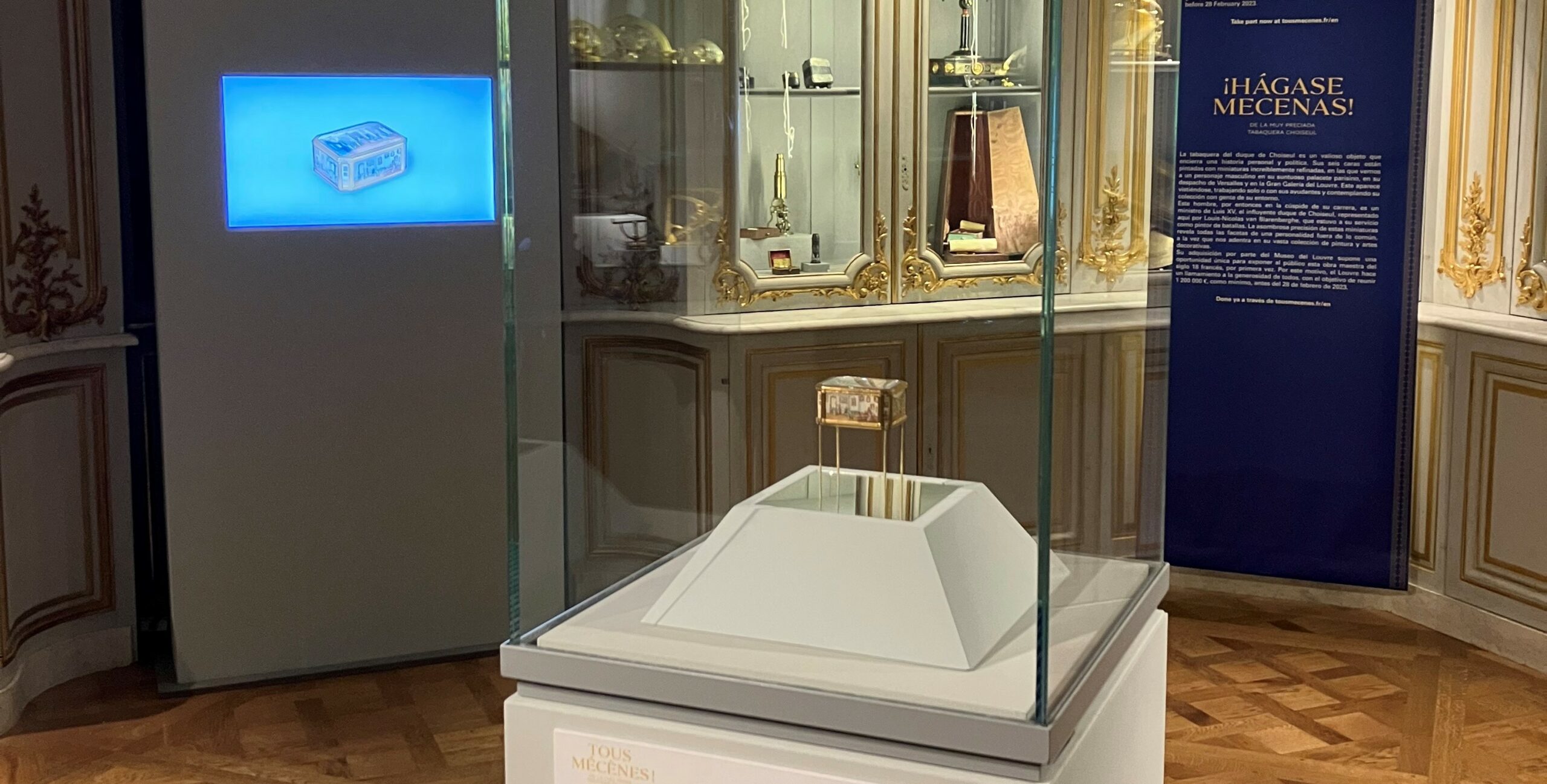 After launching the Become a Patron! campaign, the Musée du Louvre invites you to take a closer look at the Choiseul Snuffbox!
This masterpiece of miniature painting will be on display in the musuem for the duration of the fundraising campaign, in room 609 (Sully wing, Level 1). It is a unique opportunity to discover the incredibly delicate miniatures painted by Louis-Nicolas van Blarenberghe, and to dive into the story of the Duc de Choiseul.